DON"T FORGET TO CHANGE YOUR CLOCK BACK 1 HOUR THE NIGHT BEFORE!
The Bourbonnais Bears
proudly host the
2013 RVYFL Super Bowl
on Sunday, November 3rd
at Bradley-Bourbonnais High School

Game Times are as follows:
SLW

11:00am

#1 Joliet Ravens vs #2

New Lenox Jr Warriors

LW

12:45pm

#1 New Lenox Jr Warriors vs # 2 Bourbonnias Bears

JV
2:30pm

#1 Frankfort Falcons Blue vs # 3 New Lenox Jr Knights

Varsity
4:15pm

#1 New Lenox Jr Knights vs #7 Joliet Ravens


Please note: LW, JV and Varsity game times are approximate!
Please arrive early in case the games run fast. Times are estimates. Games begin immediately following the previous game.


Directions
Bradley-Bourbonnais HS address is:
700 West North Street
Bradley, IL 60915

Click here for a google map.

ALL RVYFL Team
The ALL RVYFL Team will be announced before the start of the Varsity game. Come on out and see who wins these awards as our top varsity players are recognized throughout the league.

NFL Superbowl Raffle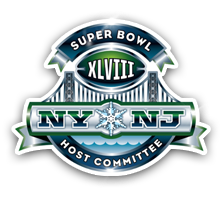 The Bourboonias Bears are proud to offer a…NFL SUPERBOWL XLVIII experience!

What does this include?
Two Main End Zone tickets on the lower level @ Met Life Stadium in New York
Hospitality VIP Pre-Game party at a TBD restaurant- valet parking, premium open bar and food, hand rolled cigars, NFL celebrities and Hall of Famers
Transportation to and from the Superbowl from the VIP party
There are ONLY 250 raffle tickets being sold!!
Raffle chances are $100.00 each.
Raffle will be drawn during Varsity halftime of the 2013 River Valley Super Bowl on November 3rd @ BBCHS.
Contact Angie Foy at / (815) 644-0089 or Nicole LaMontagne at / (815) 955-4110

Click here to download the flyer

Brian Jones Videography presents...
River Valley Super Bowl Memories. Brian Jones Videography is the offical videographer for the Super Bowl. Enjoy the live game and let us preserve the memories of your son's game in action to be viewed forever. Click here to download an order form to order your Super Bowl game game DVD. Click here to check out some of Brian's work also available on YouTube. Brian has been part of the RVYFL Family for many years and has videotaped the last 3 RVYFL Super Bowls. No other videographers will be allowed on the field on Sunday. If you have any questions, please contact Brian Jones at .

Superbowl Spiritwear
Click here to pre-order Superbowl spiritwear

Bradley-Bourbonnais HS rules
Bradley-Bourbonnais High School is strictly limiting the number of people allowed on the field on Sunday. There will be one entrance to the field and there will be security monitored. There will be a limited number of passes provided to the coaches, trainers and water crew. No children will be allowed on the field even if accompanied by a person with a field pass.

Thank you to Bradley-Bourbonnais HS for allowing us to host the Super Bowl at their great facility!
Bradley-Bourbonnais H.S.